Brand Strategy – Your business road-map, giving direction and structure to invigorate your brand or stimulate a start-up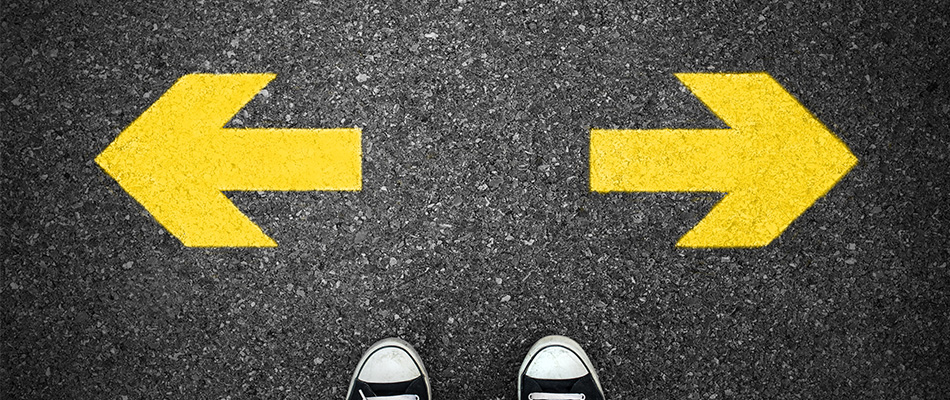 So what is a brand strategy?
Well to put it simply, Brand Strategy is a road map that helps revitalise your brand, turning it into an effective asset that delivers your business objectives and long-term goals.
Combining brand strategy with strong design helps bring your brand to life by visually interpreting the beliefs and purpose of your business, and how these fit with the needs and expectations of your audience and customers.
By understanding the fears and emotions of your audience, you can develop strong relevant messages and a unique personality, enabling you to relate and engage with them in a much stronger way.
Why have a brand strategy?
Because the world does not sleep, it's a very different place to even 5 years ago. Now customers are bombarded with noise 24/7 with each business trying to shout louder than the next. Brands have to compete and work harder to build recall, recognition and credibility.
A business may not realise it but, they can no longer rely on the logo alone to do the job.
'A documented brand strategy is vitally important – Those that have one have a considerable market advantage.'
On brand Magazine.
What does a brand strategy consist of?
Although brands historically started life as a logo, this visual marker has now become a much smaller but still vital part of a bigger business requirement.
Today's most successful brands consist of vital core elements that form the structure of their brand strategy.
It enables your brands to represent, contribute and deliver real value to every area of your business.
Getting a deep understanding of the business through research and analysis is our starting point covering;
Why you exist and your point of difference
Where do you want to be
What you believe
Target Audience and Competitors
Personas and Personality
Brand story
Naming
Communications framework
Brand Presence and identity
Combining these core elements of brand strategy with design can have a stimulating influence on the direction and visual shape of identity design, imagery, messaging, marketing and sales activity. When this all works together seamlessly, it can invigorate and revitalise existing brands and stimulate start-up brands by making them more distinctive and increasing brand credibility.
How do I know if I have a brand problem?
One of the most common issues is falling into the 'me too' trap.
Businesses often start by copying an existing business model that, due to their success, seemed like a safe way of starting a business. Before you know it, you are swimming in a sea of similar businesses all saying the same thing to the same audience. Often the only purchase decision you can offer is on price.
Factors that indicate a branding issue are:
Lack of customer recognition
Poor loyalty
Lack of Credibility
Poor customer confidence
No shared values
Low brand equity
Poor design and messaging consistency
Inability to recruit quality staff
Can brand issues be fixed?
Yes, they can.
Even the biggest of brands constantly evolve and reinvent aspects of their brand assets. It is equally usual for businesses to be sitting on strategic 'gold' but they just don't realise it.
Working through a strategic process can define points of difference that position you out of the me-too bracket.
It can build and define exactly what you are about, why you are special, motivating and inspiring your internal teams as well as engaging your customers and broader audience.
How we help
For many SME's businesses Brand Strategy is something for big corporates or that you have no need for, but you're wrong.
That's why, to make life easier for you, we created our personal Brand Strategy Planner. It sets out a course of action for improving your business brand and meeting your business growth objectives.
Together with our Brand Asset Creator, we build on the Brand Strategy Planner foundations to develop distinctive corporate and marketing assets. With Brand Strategy steering everything, you are able to consistently connect to your audience with distinctive imagery, messaging, and tone of voice.
Want to take your brand to another dimension that's way beyond your logo, typeface and colour scheme?
Why not talk to us;?
Set up a free consultation
Create your bespoke plan
Work together to execute your plan and assets
Our brand projects have helped to;

Deliver insight into the value of an 'everyday' service.
Drive changes in credibility.
Increase membership within a trade organisation.
Increase the sales value of a business.
Open up new markets.
Increase staff and customer loyalty.
'What' is our passion and 'Why' do we exist?
'What' and 'Where' should we be to deliver the most value?
'What' is our personality and 'How' should we behave?
Does our visual appearance reflect who we are?
'Who' are our customers and 'How' do we reach them?
On-Brand' Magazine
reported that a documented brand strategy is vitally important – Those that have one have a considerable market advantage.
LIKE TO TALK ABOUT YOUR BRAND STRATEGY?
CALL 0754 522 7151