Unwelcoming, dated Sexual Health Clinic gets a healthy make-over.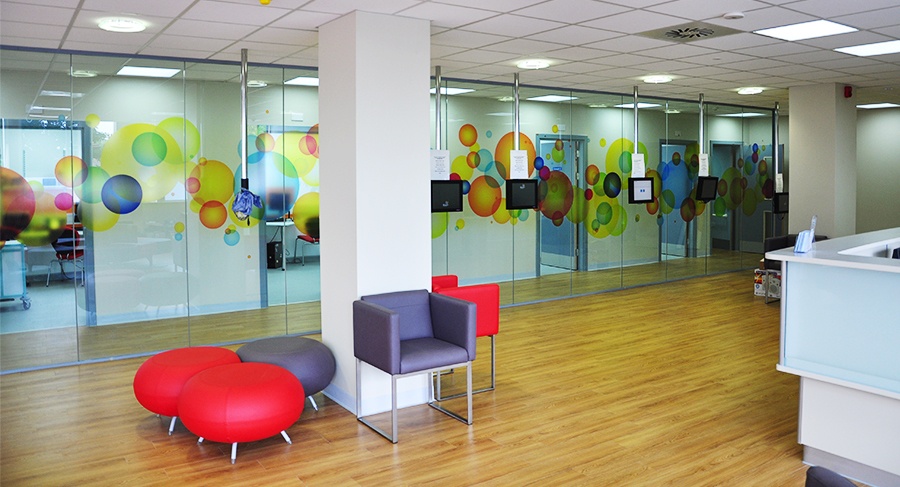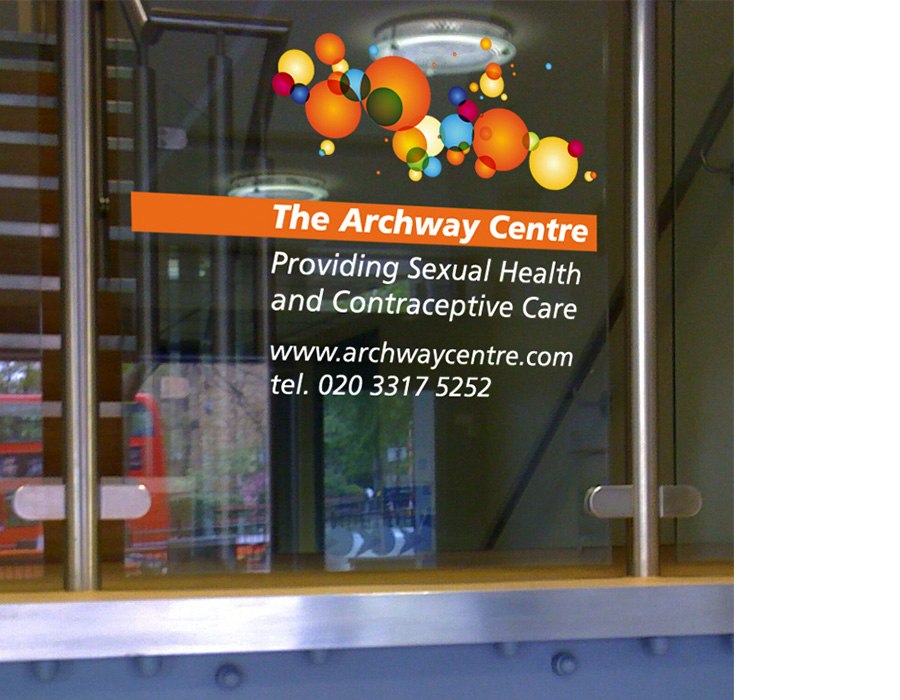 Archway is one of three NHS sexual health clinics in North London. It was felt that dated facilities were not helping the well-being of clinic visitors. Following an opportunity to improve the infrastructure, Archway planned to completely re-think the delivery of services it offered and completely refurbish the environment.
As part of that process, ideas were discussed about the internal visitor experiences and emotive concerns the patients would be going through.
It was clear that the whole visitor experience needed to deliver a comfortable welcoming environment that met in the main younger demographic.
Several ideas and designs were proposed for the interior, including privacy screens and graphics that were 'cheery' yet allowed discretion for on-line check-in and walkway areas.
The final solution included colour schemes that were echoed through furniture and painted areas. A strong bright 'circle' based graphic was created that offered flexibility of scale and proportion, allowing it to adapt across a wide range of applications and information material within the building.
RESULTS
Warm bright colour scheme created a welcoming environment
Increase in reach and centre visitors
Design solutions offered clarity and discretion for visitors
LIKE TO TALK TO US ABOUT
YOUR BRAND COMMUNICATION?
CALL 0754 522 7151